70 years creating the Energy of the future Ep. 08: "A story of people!"
The talent, dedication and pride of our people in being part of Sotécnica, defined what we are today: a pioneer, historic and leading Portuguese brand.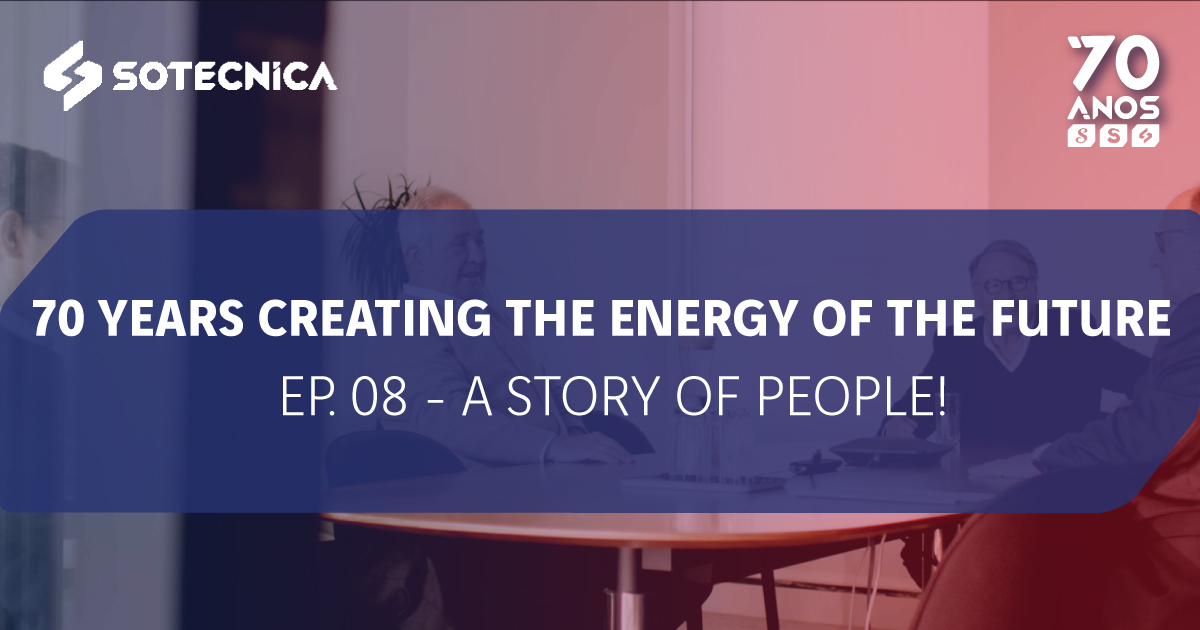 Brand Stories
09 May 2022
70 years creating the Energy of the future – Ep. 08: "A story of people!"
It all started on August 27th 1951 by the hand of Eng. Octávio Sengo dos Santos and Eng. Bernardo de Sousa e Holstein Beck. The company started its electrical installation activity in a small space located in Rua da Escola Politécnica, in Lisbon, at a time when the political and socioeconomic reality of the country was very different from what we know today.
From an early age, and during a favorable industrialization period, Sotécnica conquered a deserved prominence in the market, thanks to the technological innovation of its solutions and the high technical competence of its professionals. These factors turned out to be the main ingredients for Sotécnica's success and its successive growth and development over seven decades.
Ritz Carlton Hotel, Calouste Gulbenkian Foundation, the National Electricity Network, Amoreiras Shopping Center, Lisbon International Airport or Beatriz Ângelo Hospital, are just some of the most outstanding projects among so many engraved in the memory of our people, and our country.
All this was possible thanks to the dream and sense of purpose of those who laid the company's foundations, the vision and determination of all those who participated in its sustainable management and, above all, the dedication and team spirit of all those who are, were and will continue to be part of Sotécnica every day.