70 years creating the Energy of the future Ep. 09: "From Portugal to the world"
Creating the energy of the future" in that which is the most disruptive decade for the energy transition is an ambition that connects us, as a team, to all stakeholders. It has been that way for seven decades.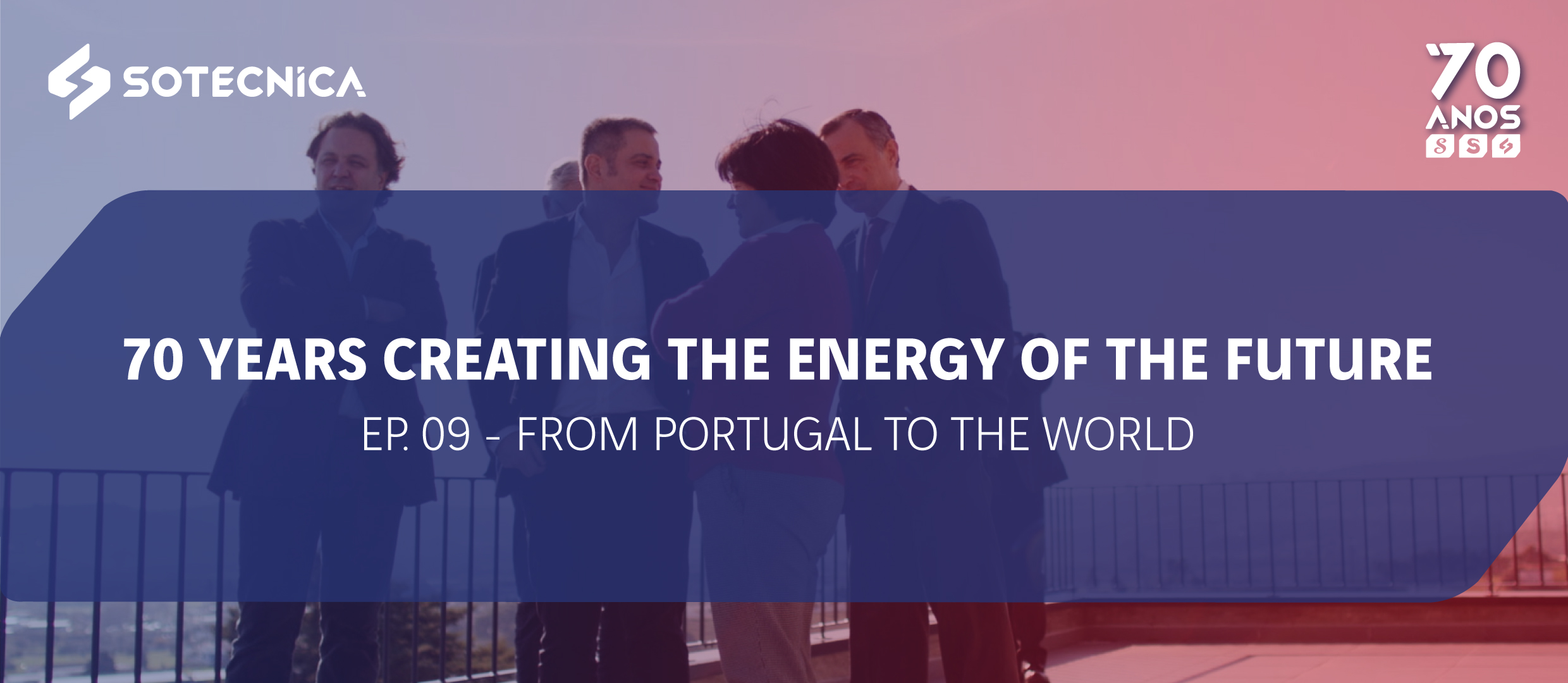 Brand Stories
12 May 2022
70 years creating the Energy of the future – Ep. 09: "From Portugal to the world"
The energy transition – an inevitability of the times we are currently living and the urgency of sustainability – is the great commitment that keeps us focused on the challenges we face in our daily lives, in the different worksites where we intervene, across the country and borders.
Today, we are one of VINCI Energies' Building Solutions brands and a relevant agent for the energy transition in the geographies where we operate, simultaneously committed to sustainability and to the optimization of resources through the stimulation of the circular economy and the preservation of natural ecosystems.
We believe that the future of energy involves putting technology at the service of smart building solutions and smart mobility, optimizing the energy performance of infrastructures while contributing to the balance of the environment, to the well-being of people and to the planet preservation.
The continuous investment in technological innovation has allowed us to create solutions that promote a more intelligent and efficient, more humane and sustainable future, but the technique, professionalism, creativity and, above all, the passion with which our people embrace these challenges, are the forces that project Sotécnica in Portugal, and from Portugal to the world.